CAN I beg a minute? A few weeks ago I received a message from author BETH MILLER, basically telling us that she was about to have her 5th novel, 'Starstruck', published and the band and (can you believe??) myself were one of the inspirations behind it, after seeing us on the BBC2 Arena 'Into The Limelight' documentary. Well, lo and behold, it arrived on my doorstep and here it is, true to her word: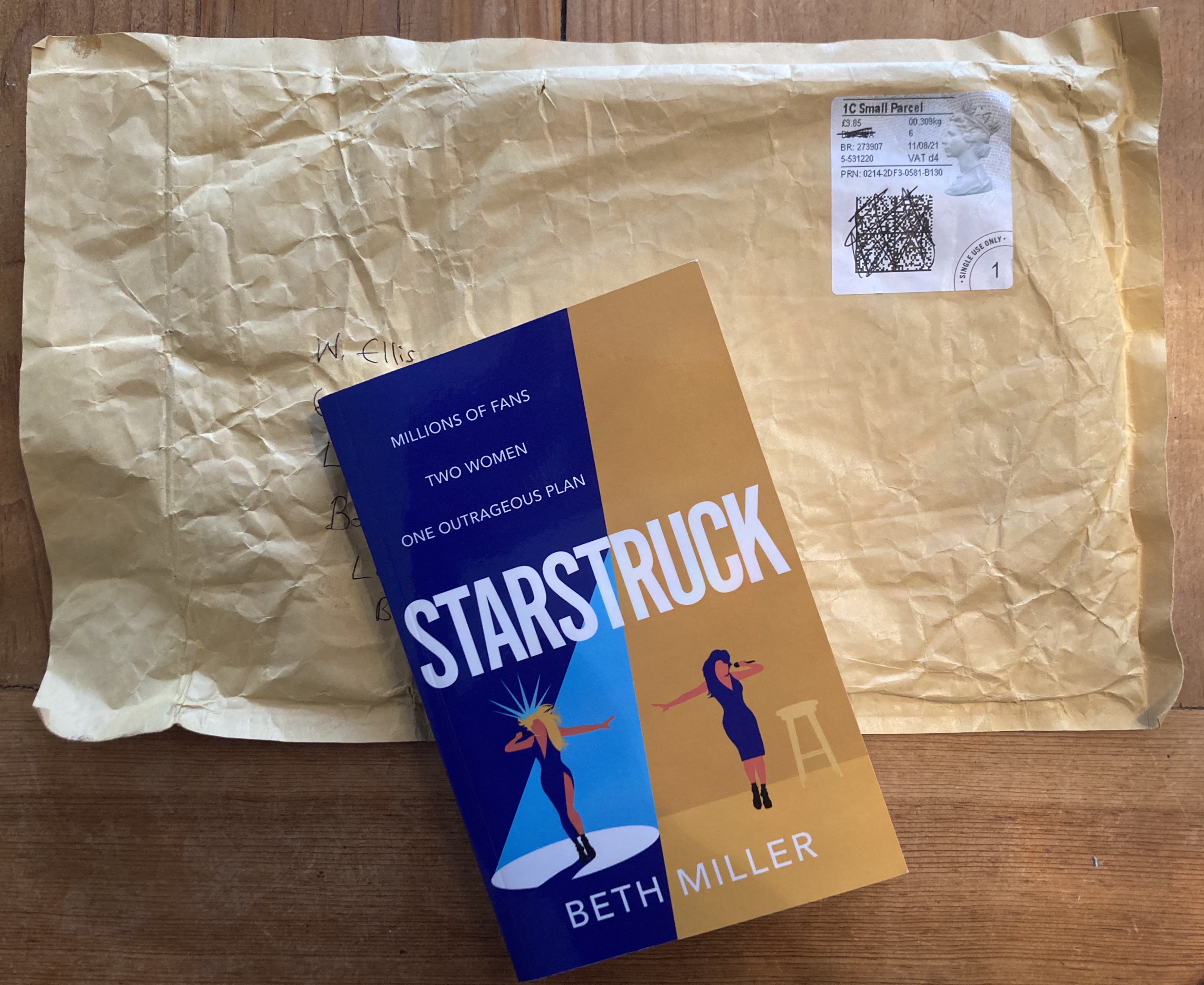 This was straight out of the blue and we had no previous idea. And I'd be lying if I said I wasn't giddy-kipper excited, flattered and blown away! We've been very lucky to have had a couple of tv appearances (the Arena docu was something else!), oodles of radio, dedicated magazine articles and even name checks in 2 other books.
This latest acknowledgement by Beth is particularly gratifying, implying that even after almost 3 decades, we still have some relevance and someone can still draw something from what we do, even outside of performing. And this, especially after almost a year and a half in limbo after COVID.
Beth - Thank You. Please visit her website at www.bethmiller.co.uk.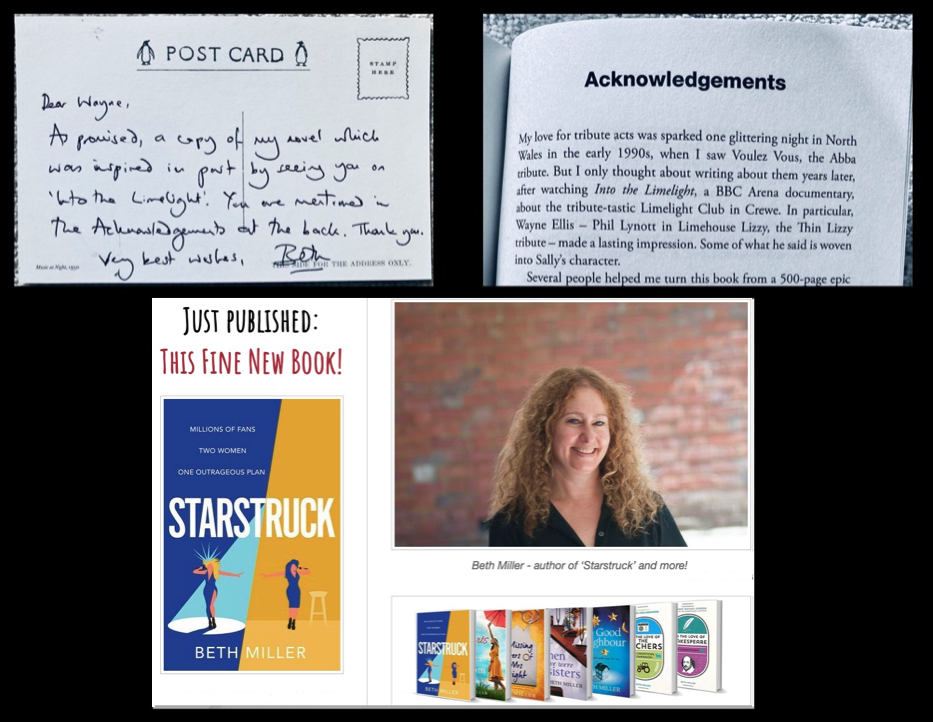 See? Told ya it'd only take a minute 😉
Wayne x