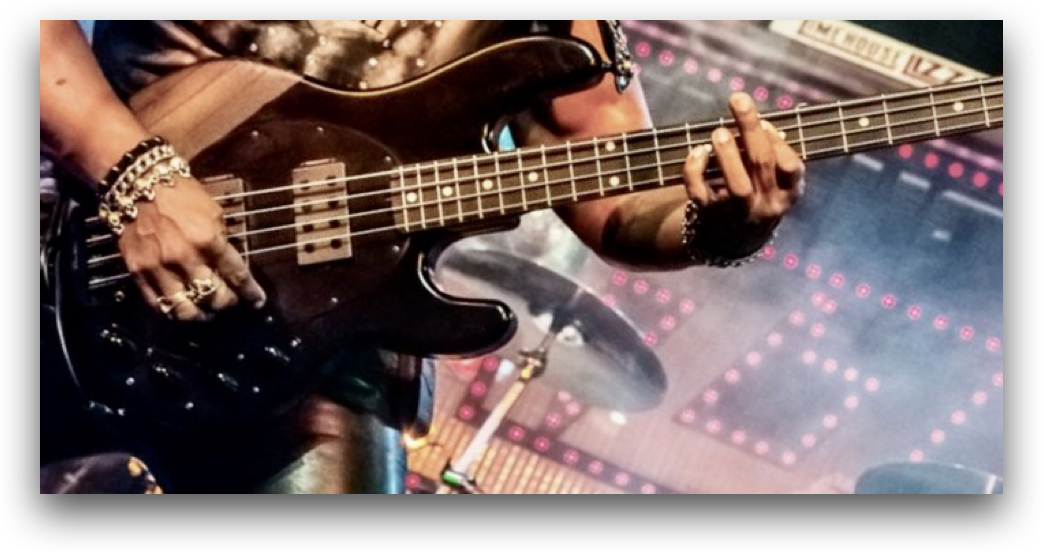 On July 17th we played the Marvellous Festival in Wokingham. A week after returning we opened up our van to find that Wayne's bass guitar - a MusicMan 'Stealth' - was missing.
The bass is both very distinctive looking and also very rare in the UK. Everything on it is black - the chromework, neck, even the mirror scratch plate is smoked black. It also has been retro-fitted with an Aguilar bridge pickup, which bears the name in white script on the pickup cover.
There's also substantial wear on the front lower body where stage jewellery has battered into into it, leaving big dents.

The serial number is E93826, located on the back of bass where the body joins the neck:.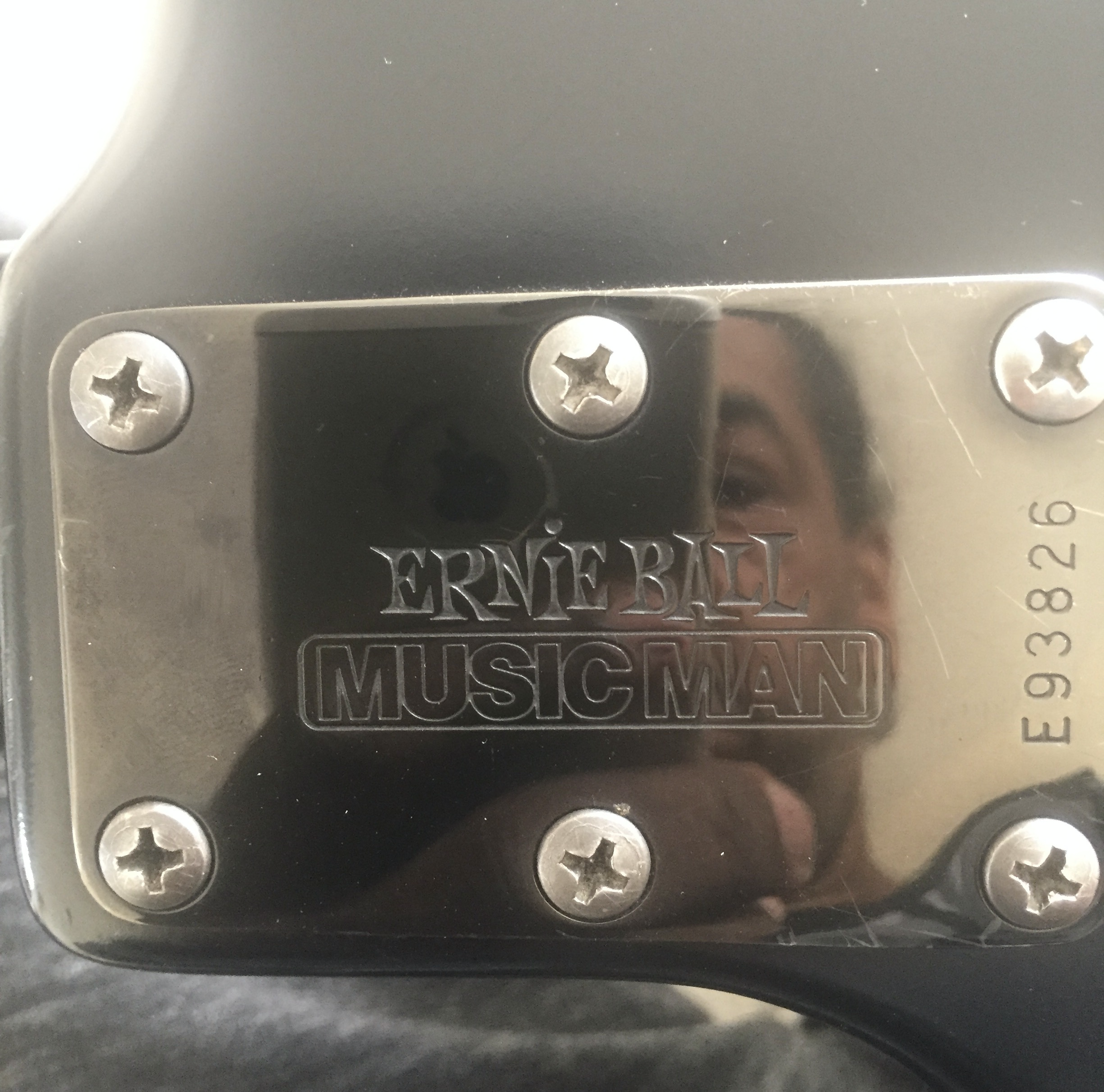 We've waited this long in the hope that goodwill amongst the music community would yield a positive result. Sadly however, we've now had to conclude that the matter has gone beyond this.
Anything at all that could lead to its recovery would be so enormously appreciated, especially as MusicMan have stopped making them. Feel free to contact us by Facebook, Instagram, Twitter, or even leave a message on limehouselizzy.com (click each for links) or email us at band@limehouslizzy.com.
Wayne has also said he's happy to provide a reward for the return of or information leading to the return of the bass.
Many thanks.