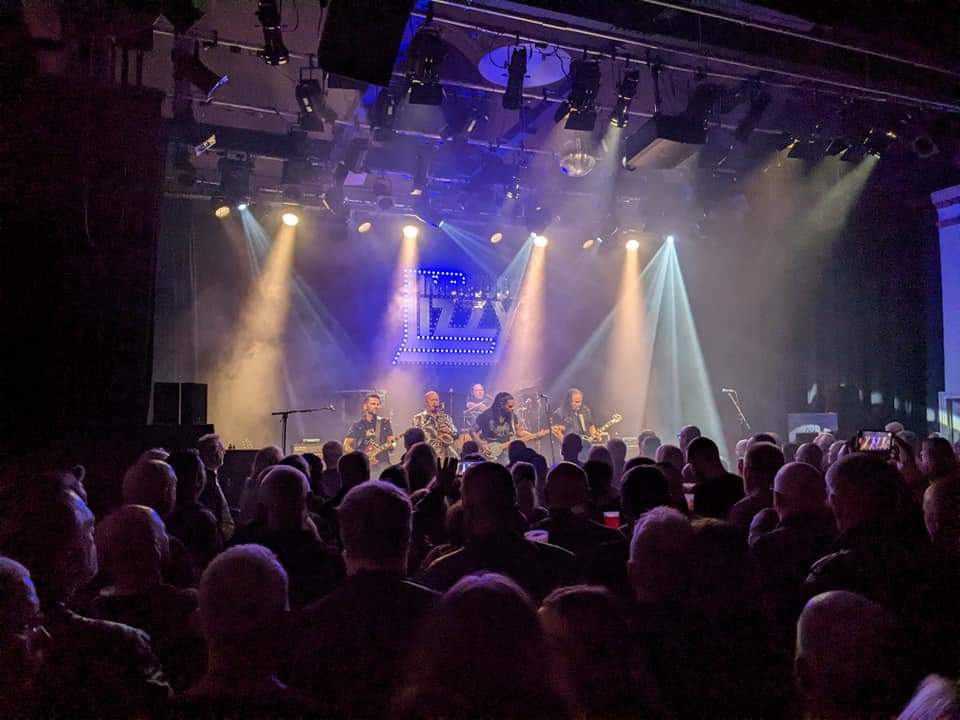 When we play Keighley Arts Centre later this month, it will be our 26th sellout show this year!
Following the theft of our van and our equipment, the passing of our beloved Julian, 16 months out of work with the pandemic, and then the terrible debacle of the Sweet tour, the past 3 years have been a little, well….bumpy? Therefore, please know that we are moved to our very core, totally humbled and so very, very grateful to all of you who have helped us find our feet again, especially after these 'wilderness' years - simply by buying a ticket and giving us support.
Thank you.
And, at risk of sounding like Bitcoin salesmen, but especially in light of the mountain of emails and messages we get asking for spare tickets, favours for spare tickets, threats over no tickets etc, we cannot stress enough the importance of buying tickets in advance whenever possible.
And speaking of mountains of emails, we apologise to any of you experiencing any delays with enquiries etc. Being away on the road and the unprecedented amount of sell-outs/ticket sales has left us completely snowed under recently - but we promise we'll get there!
Time & tide wait for no band…
Next year sees our 30th - yes, 'kin 30th! - Anniversary tour. Whilst we have no major plans other than the relentless endeavour to deliver our best possible performance to you as always, we did discuss if we should be doing anything special? The idea of performing the whole of Live & Dangerous again as we did back in…1857?… was floated. However, after speaking to a few of you about this, whilst it was well received, it seemed to be a consensus that the greatest hits package that we currently present seems to have the best cross-section of Thin Lizzy music, especially for newer and more casual fans of Philo and the boys and therefore would be difficult to top.
But of course, your suggestions are always welcome. Got any ideas? And please - keep em sensible! Greg has vowed that he will never again perform the hulahoop in just a grass skirt, covered in goose fat… well, not on a public stage anyhow, so that one's out. And Wayne is STILL waiting for a partner to complete his Weather Girls tribute…
Tickets…
We would also like to address the subject of increased ticket costs. We want you to know that we are both acutely aware of and have also deliberated greatly and had much much discussion across all of our venues with regard to this. There were so many things to factor in, on both our side as a small business as well as being a band and also the venues that have suffered unbelievably and are still trying to find their feet. However, maybe this isn't the place to discuss this in depth? But rest assured, it has not been a decision made without much angst and, wherever we've had a say, we've tried to pitch our pricing in line with that of similar acts whilst taking into account our own financial commitments.
Here are some examples of some of our costs, 2020 / 2022:
Tank of Fuel: £78 / £134
Hotel room: £45-60 / £70-90
Lead singers hair care products & coiffure: £300 / £700 PLEASE NOTE - this does include transplants, 'Eh-Bonny' goat-dip dye, triple-titanium curling tongs and strategic 'pieces' and weaves….
Joking (really?) aside, we felt it important that you know that we are aware of the increased prices and that the decision for the increase was not taken lightly with regard to yourselves.
Many of our remaining 2022 shows are either sold out, or have limited availability on tickets, please check the tour dates further on the website.
'Til the next time…